How to Teach Online: An Online Educator's Perspective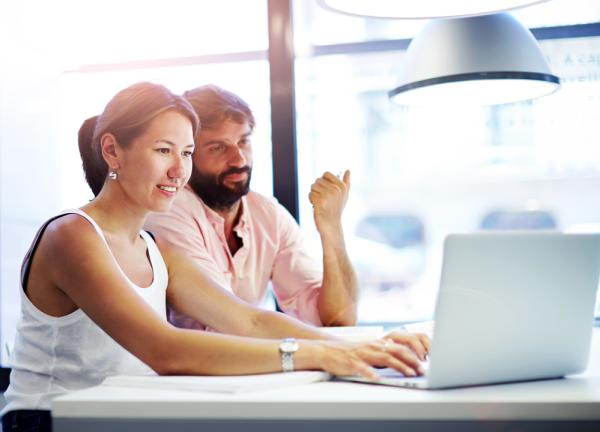 As university academics embrace a brave new world of online instruction, understanding what goes into designing and delivering education in this unique format has never been more important.
However, learning how to teach online is a process and transition that comes with challenges. Course design and delivery are just two areas that EdTech is changing – and it's a space that is constantly evolving.
This article explores how Keypath works with its partners to assist them in designing and delivering relevant and up-to-date courses. We speak to Keypath Education Asia-Pacific's Academic Development Manager, Stephen Abblitt, for his thoughts on how online education differs and what Keypath is doing to facilitate the move to online teaching.
What does an online educator do?
Online education has transformed in the last decade and it's now emerged as an innovative alternative to face-to-face classrooms. According to Stephen, the pandemic was a significant motivation for embracing this form of education.
"One thing the pandemic did was expose many people to online learning that might not have experienced it before," he says. "For academics, this meant figuring out how to use technologies to do things better or differently in an online environment compared to the on-campus teaching they've done in the past."
But what does an online educator do differently? At a glance, their role is to deliver the course in a way that suits the online learning environment and meets the needs and motivations of students. This means not just delivering content, but also making courses active and socially engaging for students. But online education and online university teaching jobs are not without their obstacles.
"The biggest challenge we have in learning design for online education is the mindset shift," Stephen says, adding that many academics still believe online learning is inferior to face-to-face education. But he adds it's important for educators to first understand how these two delivery methods differ.
Online and on-campus teaching: key differences
So, what differences can educators expect when learning how to teach online compared to teaching in a traditional on-campus setting? According to Stephen, three key elements set them apart: design, relationships, and time.
1. Design
The online learning environment requires a lot of preparation. "Teaching has become a design science with the growth of EdTech," Stephen says. "We're looking at how to create content that students can consume effectively in an online environment, and design activities that first engage students and then support them to learn.
"I think the emergence of design as a key part of the work of academics is really the big thing that online learning has changed." 
As lecturers are no longer in the room to help fill the gaps, an online course has to be comprehensive. "You need to make a lot of things a lot more explicit, and that requires quite a bit of work and quite a different approach," adds Stephen.
2. Relationships
"There's a stronger need to build relationships and create a community in an online learning environment," Stephen says. "That's not always required on campus." Online educators must be present for their students, constantly engaging and interacting with them to compensate for the physical distance.
"I think there is sometimes this perception that online learning is a kind of, okay, I'll design this course and put some content online and then I can just let it run. But I think, particularly the courses Keypath designs, they are very high touch. They need quite a bit of facilitation and we try as much as we can to limit the number of students per grouping so the facilitators can actually give them the attention that they need."
3. Time
As an online educator, part of learning how to teach an online course is distributing your time differently throughout the week. Stephen explains, "Compared to traditional teaching, where you're bound to a two-hour lecture or one-hour tutorial, online learning requires you to check in a couple of times a day for shorter bursts." 
The difference in workload and scheduling is noticeable when compared to classroom teaching. It can often be more intensive and effortful than people first think.   
Though some academics may be new to online teaching, Keypath isn't. We provide ongoing support, so universities, academics, and their students can thrive in this online environment.
How Keypath helps with course design
Keypath is there with its university partners every step of the way. We use our experience to assist you in designing programs suited to your students and institution. And because Keypath is on top of the emerging EdTech trends and insights, we design and deliver courses to tackle global issues now and into the future.
The course design phase is the process's first step and vastly differs from traditional in-classroom course design. "The responsibility for designing online courses is much more collaborative and dispersed," Stephen says. "It no longer sits solely on the shoulders of an academic."
As part of Keypath's design process, learning designers collaborate closely with academics to develop courses. We also include other stakeholders like graphic designers, educational technologists, and web developers. Depending on the discipline and course, the process can sometimes take up to six months.
The development of an online course is an extensive and sometimes daunting process. But academics new to the online teaching environment often find the experience transformative. And with Keypath's support, you have the tools to effectively design and deliver online education that can be even more powerful.
Keypath's support for academics
Although it can feel like you're learning how to become a university lecturer all over again, the transition to online education is made easier with Keypath. Working with us gives you the tools and support to master this new approach.
According to Stephen, the key to our success is ensuring a positive experience for educators with training and support to assist. "We're not just looking at how to design a course that's good for students, but also one that can be taught."
Keypath focuses on course facilitation and delivery with tools like tutor guides and one-on-one support. As an EdTech solution provider, we're there at every stage for academics.
An ongoing process
Feedback is an integral part of the process, too. Once a course finishes, Keypath assesses student feedback, data, and analytics to see how we can improve the course. Stephen says, "Learning design is an iterative process requiring ongoing improvements. Some things won't work 100% of the time, and that's okay."
So what advice does he have for academics considering a transition to online education? "You're never alone in teaching, especially online. Experiment with things, try something new, and talk to others."
Keypath gives you the tools to learn how to become an online professor with upskilling and training. In addition, our university partners and academics benefit from ongoing support that simplifies the transition from on-campus to online delivery.
Discover how to teach online with Keypath
Mastering how to teach online can feel like a lengthy process, but it's a worthy one. For academics, having this skill ensures your educational abilities stay relevant in this increasingly online world. As one of the world's leading EdTech companies, Keypath is there to support its partners every step of the way.