Continuing the Tradition
Our global leadership team pioneered the first online program management partnerships and helped launch hundreds of today's most successful online programs. They aren't ones to rest on their laurels, though. They are driven to find what's next and build the best team in education services.
"Be Bold and Do Meaningful Work."
You could call it our mantra. We seek out unique challenges. We move at a fast-pace by choice. We push ourselves to be lifelong learners and demand the best from one another. It's The Keypath Way, and we wouldn't have it any other way.
Building True Partnerships
The traits that bind us together internally are the same qualities we look for in our university partners. We prize open and honest feedback. We treat our partners' brands with the utmost respect. And truth be told, big challenges motivate us.
But our partners can say it better than we can:
"The more we work together, the more we feel like we are all a part of the same team. Every day, I get a better understanding of what Cindy Wheatley meant when she said that Keypath would be a "force multiplier". There truly is no "weak link" on your team and we are glad to adopt all of you as fellow Noles!"
B. Craig Stanley III, Ph.D., LCSW, Associate Dean for Academic Affairs, The College of Social Work Florida State University
A Message from our Global CEO
Our global mission is: Educate professionals to transform their world... We do this by partnering with the world's leading universities who want to deliver career-relevant education to more professionals, Keypath Education provides a market-led & tech-focused online education solution. We set ourselves apart from other providers thanks to our global team of education experts who provide us with a breadth of diversity and data, which allows us to respond quickly to the "Future of Work" trends. We have an unwavering commitment to the student experience, an unrivaled desire to innovate, and a drive to leave a positive mark on the world. 

Keypath acts as an extension of the university's team, keeping its brand and academic rigor intact while accelerating the growth and quality of the university program portfolio and providing an exceptional student experience through industry-leading technology. Services provided include market research, program development, marketing, student recruitment, retention, and course development. 
 
Aside from the great perks and investment in our people's own learning and development, it's our culture that makes Keypath Education unique. We truly put our people first – our employees and our students. Our mantra is, "Be Bold and Do Meaningful Work." We seek out unique challenges. We move fast by choice. We push ourselves to be lifelong learners and demand the best from one another. It's what defines Keypath – and we wouldn't have it any other way.
 
To deliver on this mission, the first thing we did was hire the best and brightest leaders in online learning. We opened offices in Melbourne, London, Chicago, Toronto, and have virtual employees all over the world to support our university partners.
While our journey is just beginning, our team has accomplished so much already. We work with more than 25 partners worldwide, supporting 100+ degree programs. Our university partners are recognized for their academic quality, with most being regionally or nationally ranked. Also, 13 are globally ranked - a distinction given to only 3% of universities in the world. 
 
How did we do it?
Our people & culture
We are an international team of experienced education experts who embody our values of collaboration, commitment, inventiveness, and lifelong learning in our bold and unwavering pursuit of success for our partners and their students.
Our global perspective
Our global experience and network give us a breadth of diversity and data, allowing us to respond to "Future of Work" trends quickly. 
Our commitment to a superb student experience
Working collaboratively with our university partners, we put the student at the center of the experience, never compromising on academic quality.
Our desire to innovate
Never satisfied with the status quo, we invest in technology and data to continuously enhance the overall student experience and extend the reach of our university partners.
Our drive to create social impact
We are driven by a desire to leave a mark. We accomplish this through our partnerships and purposefully designed programs that deliver real-world skills that can solve global and social challenges.  We do this through our culture – the embodiment of diversity, inclusion, and care for our community and the environment.
I could not be prouder of my global team, their dedication to students, and delivering on our mission of creating global access to high-quality online education. Here's to the future!
Steve Fireng, Global CEO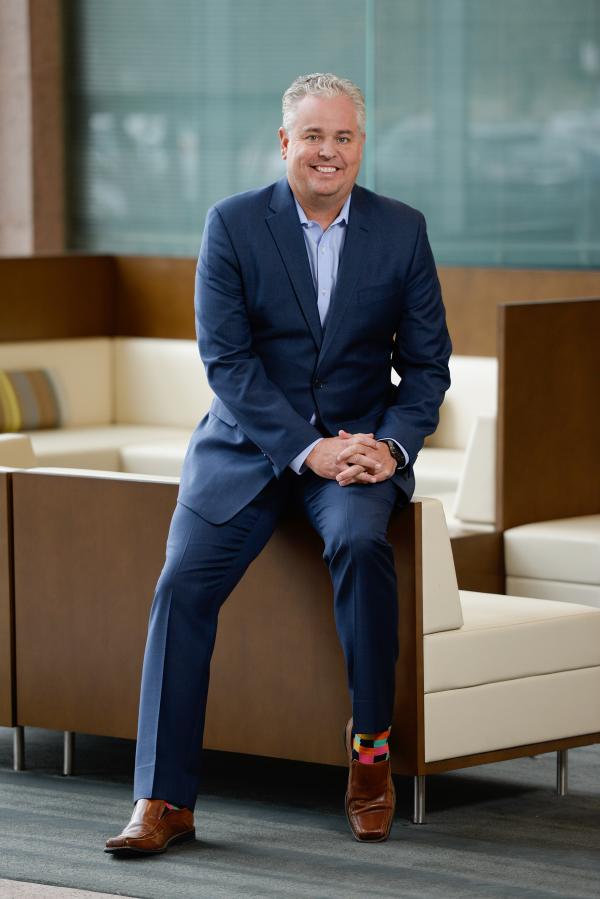 "We develop a trusting partnership with our institutions and they understand how our mission and values impact our success. Together we've experienced success in enrollment, growth and completion."
Cindy Wheatley, Ph.D., SVP of Global Research and New Program Development