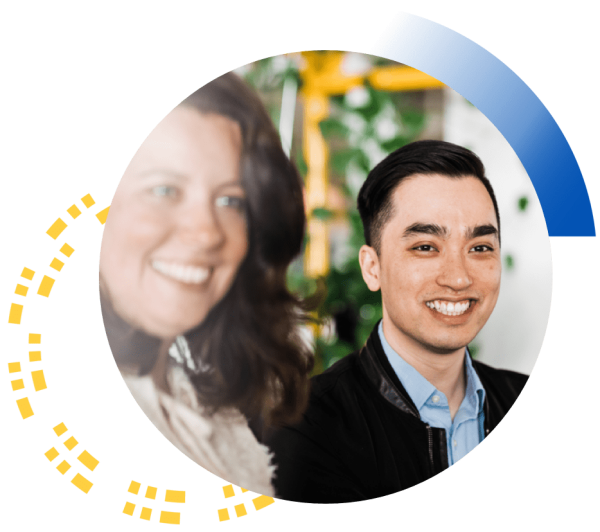 Education transformation: Driven by our people, powered by KeypathEDGE
---
Leverage our insights and experience to drive program selection, design, and delivery of the most career-relevant online education solutions for any market and vertical, anywhere in the world.
What is KeypathEDGE?
---
It's our end-to-end technology and data platform that powers our comprehensive suite of services across the entire student journey. KeypathEDGE allows us to deliver exceptional outcomes for your university and your students. 
Explore
Predictive analytics and market assessment
Harness millions of data points to identify new degree opportunities that are career-relevant, industry-aligned, and in demand
Design
Product design and development
Leverage our learning design experts to develop, design, and deliver online degrees and courses that offer exceptional online learning experiences
Grow
Program marketing and student recruitment
Target the right person, in the right place, at the right time with our tailored, data-driven marketing and recruitment strategies
Experience
Student experience
Improve engagement,  retention, and student outcomes with an enhanced student experience from awareness to graduation, including clinical and field placements
Explore
---
Uncover the most career-relevant, industry-aligned, and in-demand degrees
Universities are beautifully complex. Students, faculty, and administration all want to achieve the best student experience, support, and outcomes – both on campus and online. But how can you do that simply and with confidence? By leveraging our insights and our team's deep experience in online postgraduate learning. We collect and analyze the data you need to predict what the working learner wants to study and to demonstrate how you can improve skills to support the future of work. We then collaborate with faculty to select, co-design, and deliver the very best online degrees.
Take your impact to the next level by combining your faculty's subject knowledge with our predictive analytics and expert support. Build a reputation for delivering the highest quality, most in-demand postgraduate online learning and delivering a student experience you can be proud of.
Partner with us to:
unlock greatness by identifying new online degrees to meet the emerging demands of students, industry, and our planet
co-build and reimagine in-person degrees into online courses with rural areas, underserved communities, and global reach in mind
leverage our team's deep online education knowledge to deliver the very best student support
Design
---
Co-build the very best student experience
Education has the power to change lives and the future. However, only if that education is designed with the student at the center. Once the degrees have been selected, our instructional design team collaborates with your faculty to reimagine their on-campus learning. Your faculty's incredible knowledge is not only preserved but also enhanced to suit today's postgraduate working learner. 
The Keypath BLUEPRINT™ created for each degree engenders buy-in from faculty and administration and underpins the whole design process. Beginning at the end, outcomes and assessments guide week-by-week activity design while we overlay market-led and tech-focused online education solutions. The result? A cohesively designed online degree curated to provide the very best student experience and support the very best student outcomes. 
Partner with us to:
collaboratively enhance on-campus degrees into first-class online learning experiences
excite current and future students with an exceptional student experience

access flexible, agile, and solutions-based technology and expert support
Grow
---
Reach, support, and impact more students than ever before
Traditional on-campus learning is great. However, it limits the number of students you're able to impact each year. Reimagining your education offering for online delivery allows you to reach, support, and impact more students than ever before. Our marketing specialists and student enrollment advisors handle everything to help you grow and increase program capacity.
Now that you're no longer bound by geographic constraints, we leverage data and technology to deliver highly optimized marketing and recruitment strategies to target the right person, in the right place, at the right time. Our high-touch, personalized experience then guides students through the process of selecting and preparing for their online (or even online/offline) learning journey. We specialize in reimagining your on-campus, practical degrees into hybrid learning. When industry standards demand in-person and on-the-job experience, your students have access to our network of clinical and field placement providers to bridge their online studies with local placement experience.
Partner with us to:
reach and support more students than ever before, including those wishing to complete degrees requiring clinical or field placements
tap into new international, remote, and postgraduate student markets
manage student placements with ease
Experience
---
Offer the most empowering online student experience out there
Today's postgraduate working learner lives, shops, and works in a sophisticated, seamless, and intuitive online environment. They expect their education to be the same. Partnering with us not only delivers a seamless and intuitive online learning experience for your students – the thousands of data points our online course platform gathers and measures also provide predictive insights to enhance their overall student experience.
Together, the experience we can provide extends beyond online modules and enrollment support. It delivers seamless clinical and field placement management, no matter where your students are based. It identifies at-risk students and proactively engages them to help them succeed.
From inquiry to enrollment to completion, your students have access to a proactive and experienced team of advisors to help them achieve their learning goals and prepare for the future of work. And you have access to our insights to deliver an online education experience that students can be proud to display and recommend.
Partner with us to:
deliver interactive, seamless, and intuitive learning experiences, spanning the online environment to in-person clinical and field placements
create a network of proud alumni who work confidently in their chosen fields
offer an online education experience your students can take with them through their life and career journey
Frequently Asked Questions
KeypathEDGE is our end-to-end data and technology platform with a difference. It's not an LMS or an OPM or an online course platform. We take a customer journey and user experience approach to online education delivery. To help ensure the success of your online degrees, we collaborate to create a Keypath BLUEPRINTTM for every program. The Keypath BLUEPRINTTM provides the strategic insights we need to help you deploy a successful online degree in today's market.
You need to be sure you're investing your time and energy in online education programs that meet the present and future demands of stakeholders, like industry, students, educators, and society. We collect and analyze millions of data points internally and externally to select, co-design, and deliver the best postgraduate degrees for today's working learner. Leverage our team's expertise to meet the strategic goals of your university, whether it be student outcomes, graduate employment, or a reputation for excellence.
KeypathEDGE isn't actually an online course platform at all. It's our end-to-end data and technology platform that we use to partner with universities so we can deliver the best student experience, support, and outcomes. KeypathEDGE helps guide us as curious problem solvers dedicated to continuous improvement. It means we can be your partners in change, every step of the way.
No, but there's a good reason why. Based on our deep experience, we know that true success for our university partners is only possible when we partner together under the comprehensive suite of services that make up KeypathEDGE. This combination of services, alongside our team's expertise in delivering them, is a powerful mix, and breaking them up would not deliver the value we know your university deserves.
Our team is deeply experienced in adhering to standards that apply in every country where we work with university partners. Trust in us to be with you every step of the way.