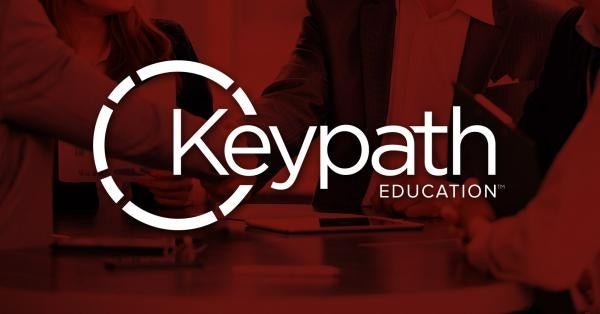 My Family Is Why Our Students Have To Succeed Clinically
It's funny how life pushes you in a direction and before you know it, you are no longer a spectator, but rather a participant, bound by ethical responsibility to engage.  Let me explain.
After college, I found myself on a traditional higher education career path shortly after working on Capitol Hill for a senator who helped write legislation for health and education.  I married a military officer, and we moved around in our early years as my husband completed his medical residencies.  We eventually "settled back down" in Washington, DC after being stationed in Virginia, Mississippi and South Korea.  Policy, motivated change agents and a general drive for career fast-tracked me to pursuing a master's degree in healthcare administration.  My graduate education exposed me to the nursing field from a leadership and policy perspective, which shed light on just how under-served our country is in certain regions due to a limited number of in-field practitioners.
As time went on, I gained experience at a few national associations and used that experience to help support programs at the University of Richmond, Winston Salem State University, and Georgetown University.  As I worked further with these programs, I saw what a profound impact EdTech and the Online Program Management Companies (OPM) had on the access to quality education.  It was the access and innovation components that convinced me to make the switch to an OPM.  I joined 2U, a premier OPM in EdTech, and proudly began to launch online graduate and doctorate degrees in the "untouchable" fields that required field education: Nursing, Counseling, Education, Speech-Language Pathology, and other allied health fields.  The opportunity, accessibility, and the impact these programs had on communities fueled my efforts.  Thanks to our online programs, communities now have practitioners that never existed before, and military spouses are pursuing their dreams, despite their more transient lives.
The days of delayed institutional change and sluggish tech advancement were over.  Instead, my world was wide open, working alongside brilliant minds invested in progressing online education at a much higher level of execution that I had ever seen or imagined.  We didn't just put programs online to mirror the campus experience; we were exceeding the traditional programs in outcomes!  But how?  Heavy investment on three fronts: course development, live synchronous engagement, and quality field placements--which I would argue is the most critical area for future clinicians.
It wasn't until I had a traumatic introduction to emergency medicine when I welcomed my son into this world, that I could truly appreciate the importance of competent practitioners.  The morning of my son's birth, I was conducting nursing school meetings and auditing courses for our Acute Care Nurse Practitioner and Midwifery programs.  By that evening, I was the patient whose life was being sustained by the very same practitioners.  In the chaos and trauma of the moment, something clicked for me: Investment in quality clinical outcomes and student competency truly matters!  It was an APRN's assessment along with her orders for additional lab work that confirmed I had HELLP syndrome and needed emergency intervention.  The course content, provider's preparedness in the field, and advocacy can be the difference between a patient living or dying.  My son and I are testaments to this fact. 
Six months of the first two years of life were in a level 3 NICU or PICU.
Shortly after my paradigm shift in the importance of quality field education, the universe further solidified my life's calling when my son, Grant, was diagnosed with a rare genetic syndrome called HADDS.  With his diagnosis, our family grew, welcoming not just a baby, but a slew of providers that would aid our family in daily medical care and therapies.  At this time, I wasn't just launching speech-language pathology programs, and learning about therapy and approach; I was a client case study, living daily with a non-verbal child who has feeding issues.  The importance of quality curriculum, student success, and field experience only amplified in importance - the bar had to remain high because too much was at stake.
See here's the thing: you can never truly appreciate the importance of something until you experience a season of loss or setbacks.  In my case, mourning the life of mothering a normally developing child was an adjustment.  Who helped me through accepting this?  Thankfully, my son's therapists and our mental health counselors who supported us and our journey.  Their bedside manner and approach (learned in their field education) extended not only to my son in finding his literal voice but also me in finding my figurative one.
A few of our APRN, SLP, PT, OT, BCBA/RBT, and Social Workers through the years.
When Keypath approached me with their vision of a flexible placement model that met universities where they were, I could not pass on the opportunity to build something extraordinary.  Sharing my story is important, but acting on it and contributing to the field within my scope becomes even more critical as field education continues to intersect with online field education degrees.  My story is also why the mission of my job, my department, and our global team cannot waiver.  Our students have too much at stake (i.e., my son/your son/their son's ability to walk, talk and engage with this beautiful world) to not complete clinical rotations with quality sites and supervisors.
Yep, it's definitely personal.  And despite the long road, I am eager to see the outcome and synthesis of my profound sense of personal responsibility and Keypath's equal commitment to excellence.  How do I ensure both are done right?  One step at a time, walking hand in hand as partners and advocates.  Together, we make it personal.
Art therapy, nature walks, development centers, and picture boards aid his learning daily.
Next Article