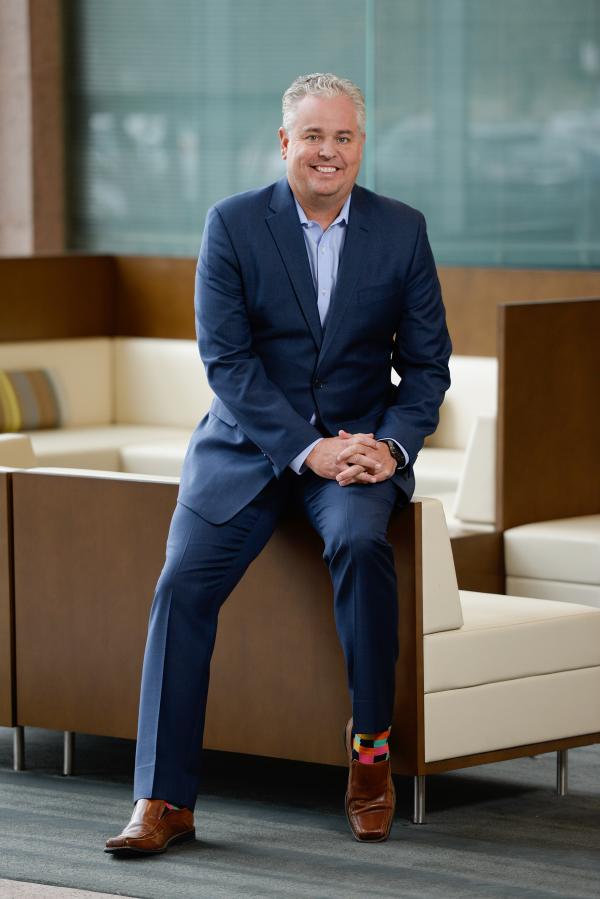 'We have the best people working on the best programs, and together we're making magical things happen to empower students to transform their world through online education.'
---
July 2020 - A note from our Global CEO, Steve Fireng.
Today I feel as excited about Keypath Education as I did when starting the company in 2014.  I could not have imagined we would be in the position we are today, with nearly 30 partners across four countries and over 125 degree programs. It's simply amazing. 

The Keypathers that surround our university partners and their students are indeed the most passionate group of employees you will ever find. Just ask a partner!  
While we have achieved great success, we are hungry to do more. Education is changing faster and in more ways than ever before, and we need to innovate new products, services, and traditions, to ensure our partners stay ahead. 
To achieve this, we have three simple strategies: 
Start with the student and optimize their experience by using technology and data

Design and deliver career-relevant programs with high complexity in delivery

Enable a purposeful culture to recruit and retain talent

What does this mean for world-leading universities looking to grow their online program portfolio?
Our unwavering commitment to the student experience will ensure we continue to innovate, developing the highest academic quality, tech-enabled, and engaging learning experiences. 

Our global team of education experts will provide you with a breadth of diversity and data, responding quickly to the future of work trends and designing and delivering market-led, career-relevant programs that are in high demand. 

We will extend your reach and ability to create an impact in the world, with our purposefully designed programs that deliver real-world skills that solve global and social challenges – needed now, more than ever before. 

What does this mean for future Keypathers?
Your passion for education, combined with your drive to innovate and collaborate with diverse peers, will be valued and rewarded every day.

You'll have the opportunity to create global and social change with our partners and directly with students – helping to transform their lives through education. 

You'll be part of an expanding global team of Keypathers, in an exciting and fast-paced industry, where personal and organizational growth is guaranteed.

What does the future look like?
The degree will still be relevant. But more entry and exit points within that degree structure are needed for lifelong learning.

The world is getting smaller, increasing competition and leveling the playing field. Access to the best schools through technology wherever you live is now attainable.

Universities that don't hold back when leaning into online learning will be the most successful in the ever-changing global landscape. Looking for a new career? We're growing!
Transform education in a growing global EdTech team.