How to Have a Successful College Experience Online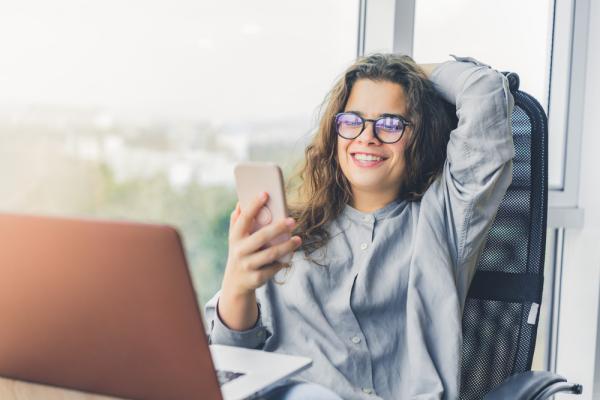 Online study has many benefits for both students and universities. Due to technological advances and a greater understanding of students' needs, today's online degree programs are more innovative, flexible, and connected than ever.
Still, one of the most common concerns for students is whether studying online will offer the same opportunities to form a community as studying on campus. Thankfully, EdTech providers like Keypath prioritize human interaction so online students can have the most successful college experience possible.
How students can find community and thrive online
It's a common misconception that online study is less valuable than on-campus. While the online student experience is different from learning face-to-face, it offers many benefits in terms of both academic experience and connection.
Shannon Barton, VP of Student Success in North America and Europe at Keypath notes that online education is often more bespoke than on-campus. Through flexible learning (such as the ability to complete classwork at your own pace) and specialized support, online college degrees offer students a unique opportunity to complete their degree how they want.
"You're going to get a much more personalized and engaging experience than a ground student might get," says Shannon. "You get a whole other level of support. You have a Student Success Advisor who is there for you. Their main focus is you reaching your educational goal."
Finding the best online universities
Having the most successful college experience possible starts with finding the right university and online college classes for you, says Shannon.
"When looking for prospective programs, look at universities' websites. Look for the ones that actually feature current or recently graduated students talking positively about their experiences. The people who will give you the best advice on what a program is like will be the students who have experienced it first-hand."
Know what you're trying to achieve
Secondly, make sure you have a clear goal in mind. Shannon says it's important to ask yourself, "What am I trying to accomplish? And, am I attending a program and school that will help me accomplish this?"
Start connecting with future, current, and former students
When you have a clear goal in mind and a shortlist of the best online college degrees that will help you achieve this, start connecting with students online. Institutions offer a variety of ways to do this, such as university-facilitated groups and online learning platforms that encourage student collaboration. This will allow you to talk to current students about what their experiences are really like.
It's also a great first step to forming connections and getting involved with the social aspect of university life. Even if you're studying online while working or managing a household, these online groups can be a great place to meet like-minded people and find long-term friendships and professional connections.
How universities can foster connection
Connection isn't just a student's responsibility. Universities have also had to learn how to connect with students online. This benefits both parties, as students get a more successful college experience while universities see greater retention.
Online program management (OPM) providers like Keypath actively foster relationships between universities and students.
"Online students have busy lives, so they appreciate structure, stability, and consistency," says Shannon.
This includes having:
clear timeframes for completing and grading assessments

consistent expectations across different classes

regular office hours where students can contact their teachers and expect a response

a clear and structured syllabus
"It's when students find surprises that they become most at risk," says Shannon. "They have such busy lives that when someone throws them a curveball, they can't factor it into their day-to-day life."
By working with an OPM provider like Keypath that can provide ongoing support, universities can maintain this vital connection to help students have a successful college experience.
How Keypath fosters a positive student experience
Keypath partners with colleges to help them become the best online universities. Course material aside, a key way to do this is by helping them get the most out of their student experience.
The benefit of Student Success Advisors
One of the best ways students feel supported online is by having a guiding hand throughout their degree. At Keypath, Student Success Advisors take on this role.
"Student Success Advisors are the support system, the cheerleaders, the mentors," says Shannon. "They provide anything a student may need to get them from the start of the program to graduation. Part of that role is making sure we're connecting them to the right university resources and contacts."
The importance of feedback
The best online universities emphasize student feedback as a crucial part of a successful college experience. An OPM provider like Keypath will collect and collate this feedback and incorporate it into future plans, improving students' cultural and academic experiences.
"Student feedback is extremely important," says Shannon. "We have very responsive university partners who have taken this feedback and changed course content."
She explains that because of this, they've seen increases in retention. "Students are sticking with courses because they're having a better student experience."
Designing courses with the student experience in mind
Our goal at Keypath is to provide the most positive online learning experience possible. This is why we offer a whole suite of services to help universities connect with their students.
One way we do this is through our course development service. While optional, university partners who have chosen to develop courses with us have found it highly rewarding. This is largely due to our team's many years of experience developing interactive courses that put students at the forefront.
Our course development team works closely with our Student Success Advisors to ensure the courses are designed for participants to have the best learning experience as a student.
Understanding your students and their unique circumstances
"What Keypath brings to the table is years of combined experience supporting online students," says Shannon. "We understand the needs of adult learners because we've supported thousands of students across all different disciplines."
Additionally, when a university partners with Keypath, we become an extension of their team. We learn the course material, policies, and procedures inside and out so that we can confidently handle student inquiries and help our university partners become the best accredited online colleges.
This experience, dedication, and passion in our team make Keypath one of the best EdTech companies to work for, and to work with.
Help your students thrive with Keypath
Having a positive college experience is vital to the success of online students. By partnering with a leading OPM provider like Keypath, our university partners can ensure they're building their programs with student satisfaction as a top priority.
University academics and administrators can get in touch with one of our friendly Keypathers today to find out how we can help their online students achieve success.