New Director of Investor Relations welcomed to the Keypath Education team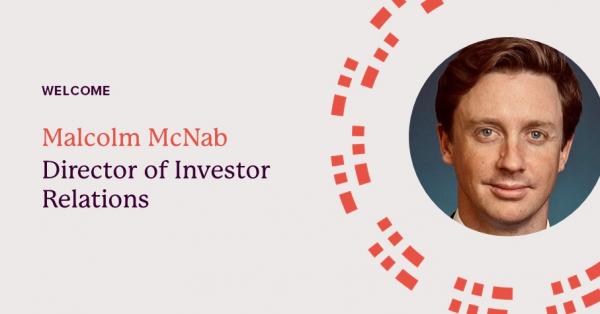 We are pleased to announce the appointment of Malcolm McNab as the Director of Investor Relations for Keypath Education.
Malcolm brings 18 years' experience in investor relations, equity capital markets, and mergers and acquisitions in Australia and Europe. Before joining Keypath, Malcolm was the Head of Investor Relations at Hansen Technologies (2020-2021), Partner, Investment Banking at Pareto Securities, Sweden (2015-2019), and Vice President, Investment Banking at Deutsche Bank, London (2010-2014). Malcolm is a Chartered Financial Analyst Charterholder and Chartered Accountant and is undertaking an Executive MBA at Melbourne Business School.  
As Director of Investor Relations, Malcolm will be leading the design and delivery of the investor relations strategy at Keypath Education, including driving capital markets communication and relationship development.
"After a successful listing in June 2021, we are excited to welcome Malcolm to the Keypath team. He brings deep experience with global and high-growth companies, and we look forward to working with Malcolm as we continue to deliver value to current and potential shareholders", Peter Vlerick, CFO Keypath Education.