Our success is defined by not just getting our students to the start of their journey, but to arrive at their destination and enjoy the experience along the way so that they return or recommend.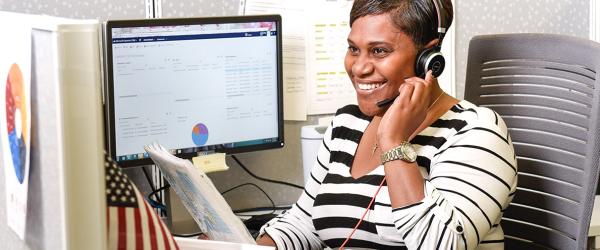 Individualized attention
Students have an assigned Success Advisor for their entire learning experience. These advisors are responsible for assisting students with all non-academic matters, including orientation, regular check-ins, course registration, communicating graduation requirements and applying for graduation.
Additionally, Success Advisors are trained to identify a set of at-risk indicators, including consistently late assignments, technology challenges, lack of login activity and more. Success Advisors coach students towards the successful resolution of their at-risk signs. Their ability to forge personal relationships over time improves student & faculty satisfaction and maximises course completion.
Working seamlessly with our Course Design team
Success Advisors work collaboratively with their respective partner course design team, developing their understanding of the upcoming course so that they can best support their students. Success Advisors also provide an invaluable feedback loop to the course design team on issues that students may come across with their learning experience. 
Closing the loop with the marketing team
Success Advisors are briefed on the Program BLUEPRINT™ when a program launches, developing a strong understanding of the motivations and needs of their students, as well as the value proposition of the course. They then provide feedback to the marketing team to help with the validation and updating of a Program BLUEPRINT™ as more and more successful students graduate from the program.                                                                                                            
Transparent communication
All communication between Success Advisors and students stems from a mutually understood framework for resolving issues. Once this framework is in place, all communication between Success Advisors and students is logged in a central CRM and can be reviewed with your university staff.