A lot happens for a student between inquiry and enrollment, so it's crucial to have a human-centered, detailed, timely, and strategic admission and enrollment process.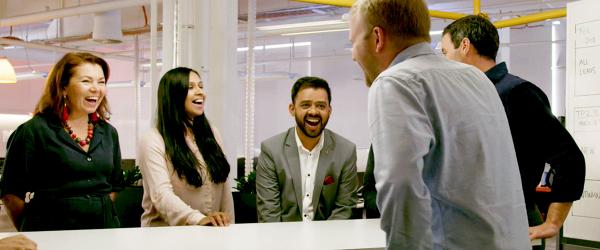 Dedicated Enrollment Advisors
Our Enrollment Advisors are dedicated only to your university, and field all prospective student phone and online inquiries. By taking a consultative approach, our advisors follow detailed communication guidelines from the first inquiry to confirmed enrollment. These advisors are trusted liaisons, working with prospective students to understand their goals and motivation for further education, and assisting them with the steps and information required to enroll. 
Is this the right program for a prospective student's career goals? Have they completed all of their prerequisites? Did they successfully submit their application? Do they understand how to enroll? Enrollment Advisors are there to answer these questions and more, ensuring your university never loses a prospective student because they couldn't find the information they needed when they needed it. 
Seamless integration with marketing
Our Enrollment Advisors are well versed in our higher education marketing strategies. They work alongside the marketing team and are briefed on the Program BLUEPRINT™, so they have a strong understanding of the target personas, value propositions, and learning outcomes of a program. They are also experienced with technology systems, allowing them to assist prospective students within minutes of inquiry and use CRM solutions to their full potential. 
Working hand-in-hand with Student Support and Retention
Once a student is enrolled, the Enrollment Advisor introduces them to their Support Advisor and briefs the Support Advisor on the motivations and goals of the student. This handover provides the student with the confidence to know that they have many champions for their success and avenues for support throughout their study journey.
Your university retains full control
Our Enrollment Advisors forward completed applications that match your selection criteria. Your university controls final admission decisions.