Your university needs a roadmap for what's ahead, one that lays out both the opportunities and the pitfalls to avoid in launching and growing online and hybrid programs.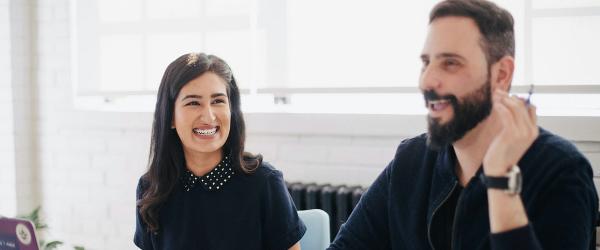 Our product development and launch team ensure that the programs we collaboratively design are career-relevant, industry-aligned, in high-demand, and are successfully launched to market. They are a global team of market research, product development, and project management experts, dedicated to providing exceptional programs for you and your students. 
Market research
The difference between quick wins and long-term results lies in the quality of the initial data-informed research and discovery. Keypath BLUEPRINT™ – our proprietary higher education market research and program development approach – lays the foundation for successful online launch and growth strategies. 
We research a range of factors such as environmental and industry trends, demand drivers, success factors, and financial metrics. A transparent and collaborative process with our partners, the insights gained inform our recommendations and decisions about program viability.
Product development
Our team of program strategists then begin the strategy phase of the Keypath BLUEPRINT™ process. By examining the program curriculum, admission requirements, university brand standards, and the unique factors that set your online degree program and university apart from competitors, we can determine a precise target audience for the program and begin outlining a messaging strategy.
Program positioning and messaging strategy
Whether a prospective student is looking at our website, brochure, or speaking to a program representative on the phone, the program messaging must be consistent and clear. This philosophy carries throughout all of our marketing, recruitment, and student experience touchpoints.
To accomplish this unity, our team works across functions, and alongside our university partners to create distinctive messages that position your program for long term success. Creating an interconnected messaging strategy also enhances the overall university brand and helps your program stand out with potential students.
The result of this interconnected process is the development of a Keypath BLUEPRINT™ document. Upon university approval, this BLUEPRINT™ serves as our playbook - informing all touchpoints along the student journey from initial inquiry to recruitment, and the learning and student experience.